By: Gabriella V.




​This trip is an astonishing opportunity that my school is offering. I would have never been able to go on this trip without my school. I'm very excited to go to the Galapagos Islands because of past experiences. At my old school, I wrote a journal about Charles Darwin and his mysterious experiences and discoveries of evolution. I would like to make the same type of voyage by going on this trip. Also, I would love to dive deeper into the Spanish language and culture. In addition love art with a great deal of passion. This trip will not only be insightful but also educational because it will teach me new things about new places and may even help me in the future for my career. This trip falls into the

IB curriculum because the trip is about science, the history of Ecuador and the Galapagos Islands and it taps into international travel. I am genuinely intrigued with this trip and I hope to be immersed into the art, see exquisite creatures, speak another language, travel and have fun.
Powered by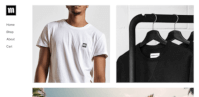 Create your own unique website with customizable templates.